Services including heating in Fort McMurray
We Can Help You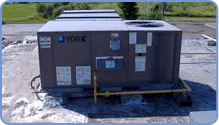 Aurora Mechanical LTD installs, repairs, services and maintains all commercial HVAC and refrigeration equipment for our clients, from manufacturing facilities and computer server rooms to shopping malls.
We provide a broad range of services that include:
24 Hour Emergency Service
Detailed Evaluations & Recommended Equipment Selection
Energy Use Optimization
Proper Equipment Maintenance To Reduce Operating Malfunctions & Service Calls
Refrigeration Service
Safety Inspections & Reports
Scheduled Maintenance
Start Up & Shut Down Service
Strategies To Save On Operating Costs
We offer premier service and good quality. We partner with commercial property management companies depending on the engagement. We work directly with all of our customers.
Residential - Fort McMurray Conditioning and Heating
Aurora Mechanical LTD installs and repairs air conditioning units, furnaces and heat pumps for your home to ensure the best air quality for your family. We work on new homes, existing homes, apartments, condos and townhouses.
An indoor air quality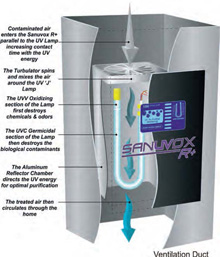 We seal our homes and buildings tightly to save energy; to not spend money and natural resources heating and cooling air, only to let it escape outside. A major downside to this is not being able to bring in enough fresh outside air to lower the concentrations of biological & chemical contaminants within the home. These airborne contaminants include viruses, bacteria, mold, chemicals, VOCs, fumes and odors.
The Sun delivers specific UV wavelengths that destroy and deactivate biological and chemical contaminants that are introduced into the atmosphere. Just like the Sun's UVC and UVV rays, Sanuvox UV Systems produce the exact same UV wavelengths, bringing the same natural process into homes and buildings.
Maintenance Agreements
With routine maintenance agreements in place that are customized based on assessed needs, you can expect prompt, professional service from one of our highly skilled service technicians. Routine maintenance helps to ensure that small problems are eliminated before they escalate into larger issues. Properly maintained HVAC and Refrigeration equipment reduces operational and replacement costs and increases the longevity of the product, which aids in long-term savings.
Our wide variety of services ensure that companies in the recreational, industrial, oil and gas, chemical, petrochemical and cold storage industries have a full range of HVAC options to satisfy their needs and requirements. Our commitment to our clients is to build a long lasting professional relationship with service they can count on.
Call for superior customer service
We complete projects efficiently and in a professional manner to minimize disruptions. If you have any questions, or if you would like a FREE estimate, give us a call! Email us at info@auroramechanical.ca for further help!
Contact Information
Aurora Mechanical LTD
P.O Box 23083
121 Signal Road
Fort McMurray, Alberta
T9H 5B7

Phone: (780) 743-1464 
Fax: (780) 743-8303
Email: info@auroramechanical.ca



We specialize in:
Air Conditioners
Computer / Server Room Air Conditioning
Exhaust Fans
Humidifiers
HVAC Units
Ice Machines
Indoor Air quality
Make-up Air Systems
Open Face Coolers
Refrigeration
Roof Top Units
Walk-in Coolers / Freezers