Refrigeration & HVAC Is Our Expertise
Who We Are
Aurora Mechanical LTD is a family owned business based in Canada. We specialize in the needs of every customer, whether for residential or commercial issues. Our company has achieved our growth through integrity and complete customer satisfaction.
Aurora Mechanical LTD only uses exceptional and advanced quality equipment, built to a high level of standard and at competitive pricing. This is why we have been growing at such an unprecedented rate. We remain true to our principles of reliability, honesty and dependability. We are committed to a job well done and it shows in every project. We care about our customers as we know that a satisfied customer is a repeat customer and we work hard to ensure this.
We are proud of our reputation, which we have built up over the years, and intend to maintain our good name by always being deserving of the trust that our customers have placed in us.
Technicians
We have our own experienced trained and licensed technical specialists, who will install and maintain your equipment with great professionalism, so that you won't be disappointed.
Maintenance
We do annual tune ups, servicing of ductless air conditioners, central air conditioners, unit heaters, roof top units, chillers, walk in coolers/freezers and roof top condensers. You should always maintain your heating and air conditioning equipment because that will help it to continue to operate efficiently - and your energy bill will remain low.
We are committed to your heating, air conditioning & air quality needs.
Company Philosophy
Our aim is to provide excellent quality products along with our services of the highest standards in the industry. We are on time, every time and always keep the best interests of our customers in mind.
Service Department
Our trained technicians are radio dispatched and our service trucks are prepared to handle emergency services when it is necessary. Each truck is equipped with replacement parts. The company also maintains refrigerant recovery units on each truck to prevent the illegal venting of refrigerants into the environment.
Preventive Maintenance
Planned preventive maintenance programs are available according to the individual needs of our customers. This has proven to be an excellent method of limiting the operating, repair, and replacement costs of air conditioning and heating equipment. We will work with you and automatically schedule and implement a maintenance schedule, for your needs to keep costly repairs down. Everything requires maintenance, but the first step is prevention.
Hours of Operation

We operate 24 hour days and 7 days a week. We take pride in providing the fastest response time for emergencies and major problems. Our call out time for all emergency calls is usually within 2 hours or less.
Call to schedule an appointment
Email us at info@auroramechanical.ca for further help!
Contact Information
Aurora Mechanical LTD
P.O Box 23083
121 Signal Road
Fort McMurray, Alberta
T9H 5B7

Phone: (780) 743-1464
Fax: (780) 743-8303
Email: info@auroramechanical.ca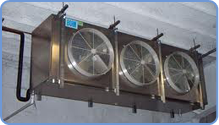 We specialize in:
Air Conditioners
Computer / Server Room Air Conditioning
Exhaust Fans
Humidifiers
HVAC Units
Ice Machines
Make-up Air Systems
Open Face Coolers
Refrigeration
Roof Top Units
Walk-in Coolers / Freezers